Masts with blocking system
STEADY PARTNER
Common features
Locking device
Guy rings
Masthead axis
4-8 hole masthead
Partner telescopic masts can be equipped with the system STEADY when the duration of use is long.
The masts lend themselves to the use of radio and TV antennas, meteorological equipment, measuring instruments, sensors, cameras, etc. The Steady version is available for all Partner masts except Zero masts.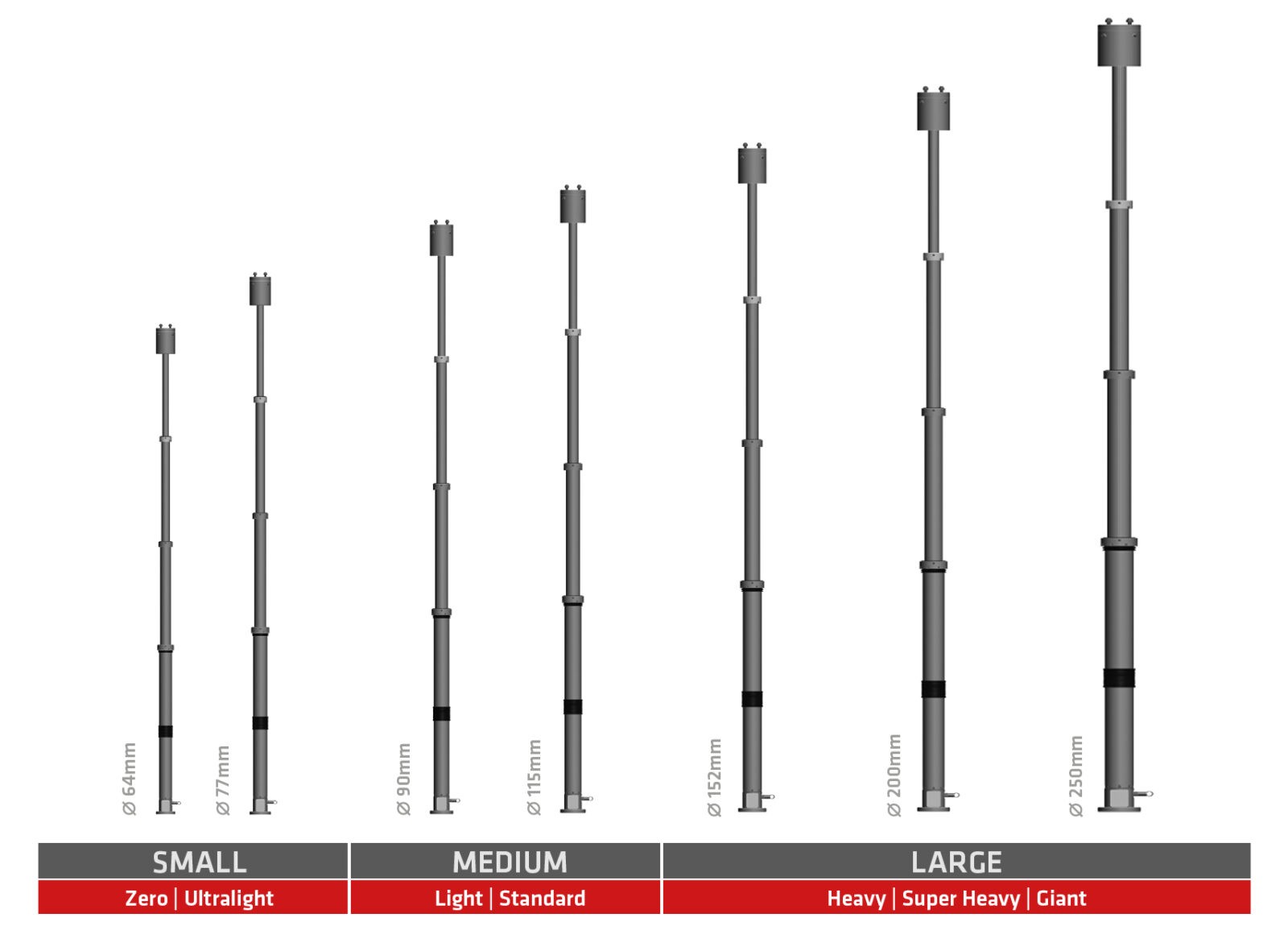 CHOICE TABLE
Steady Versions

Diameter

Height

sections

Max load.

Blocking system

SMALL

77 mm

2.2 / 6.9m

3 to 4

25Kg

MEDIUM

90 mm

2.6 / 7.9m

3 to 5

30Kg

115 mm

2.8 / 10.3m

4 to 7

60Kg

Steady
Supersteady
Automatic Steady

LARGE

152 mm

4.3 / 14.8m

5 to 9

150Kg

Steady
Supersteady
Automatic Steady

200 mm

6.4 / 40m

6 to 12

180Kg

Steady
Supersteady
Automatic Steady

250 mm

3 / 9m

8 to 14

270Kg

Steady
Supersteady
Automatic Steady

340 mm

6.4 to 40m

6 to 14

500kg

Steady
Supersteady
Automatic Steady
3 SECTION LOCKING SYSTEMS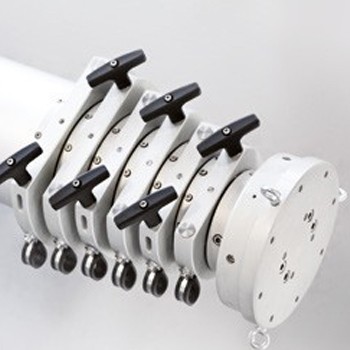 STEADY
The STEADY version has a blocking system special lock on each collar so that the mast remains extended longer without the supply of compressor air. The mast can be fitted at the top with a 24 mm axle support or a head with 4 holes to fix equipment.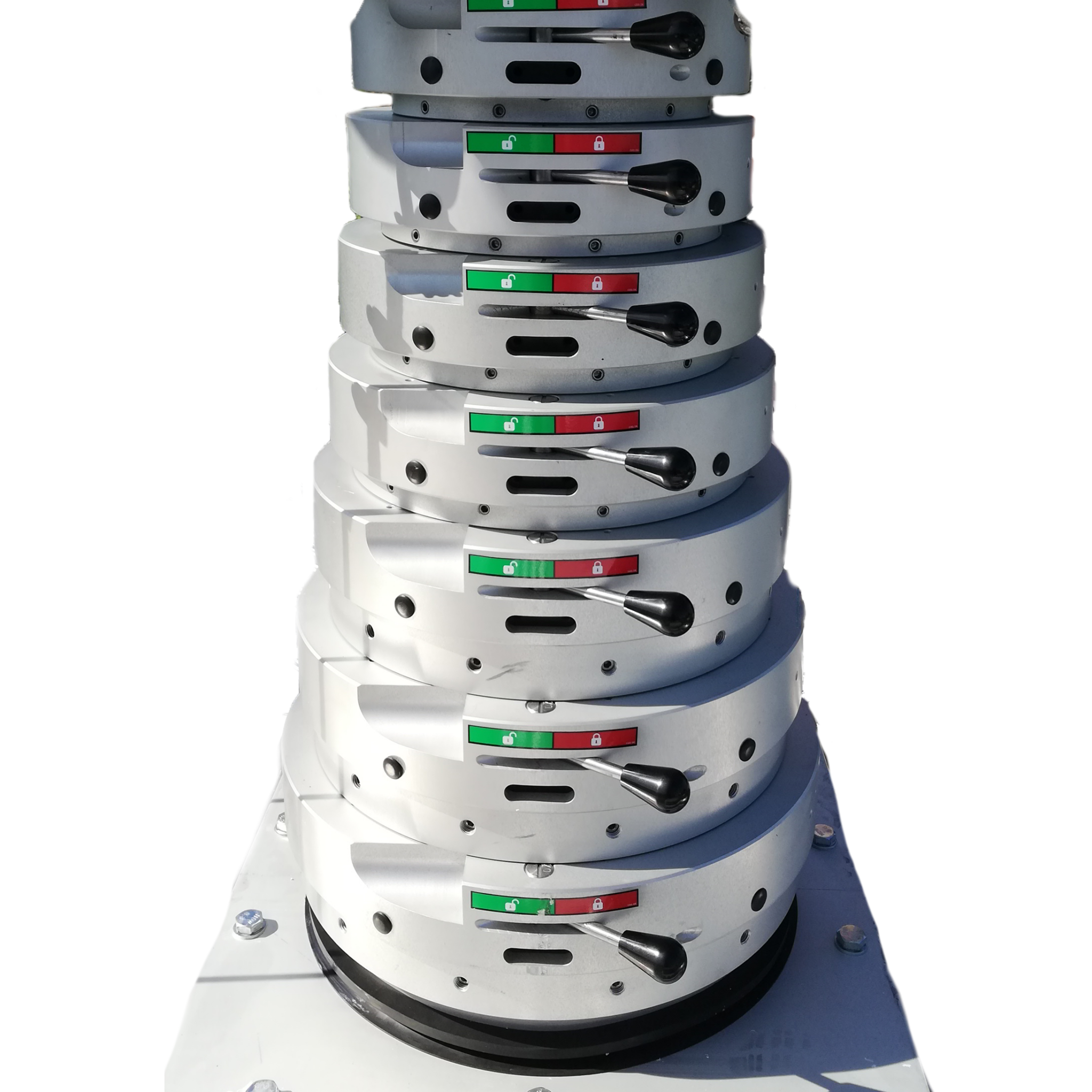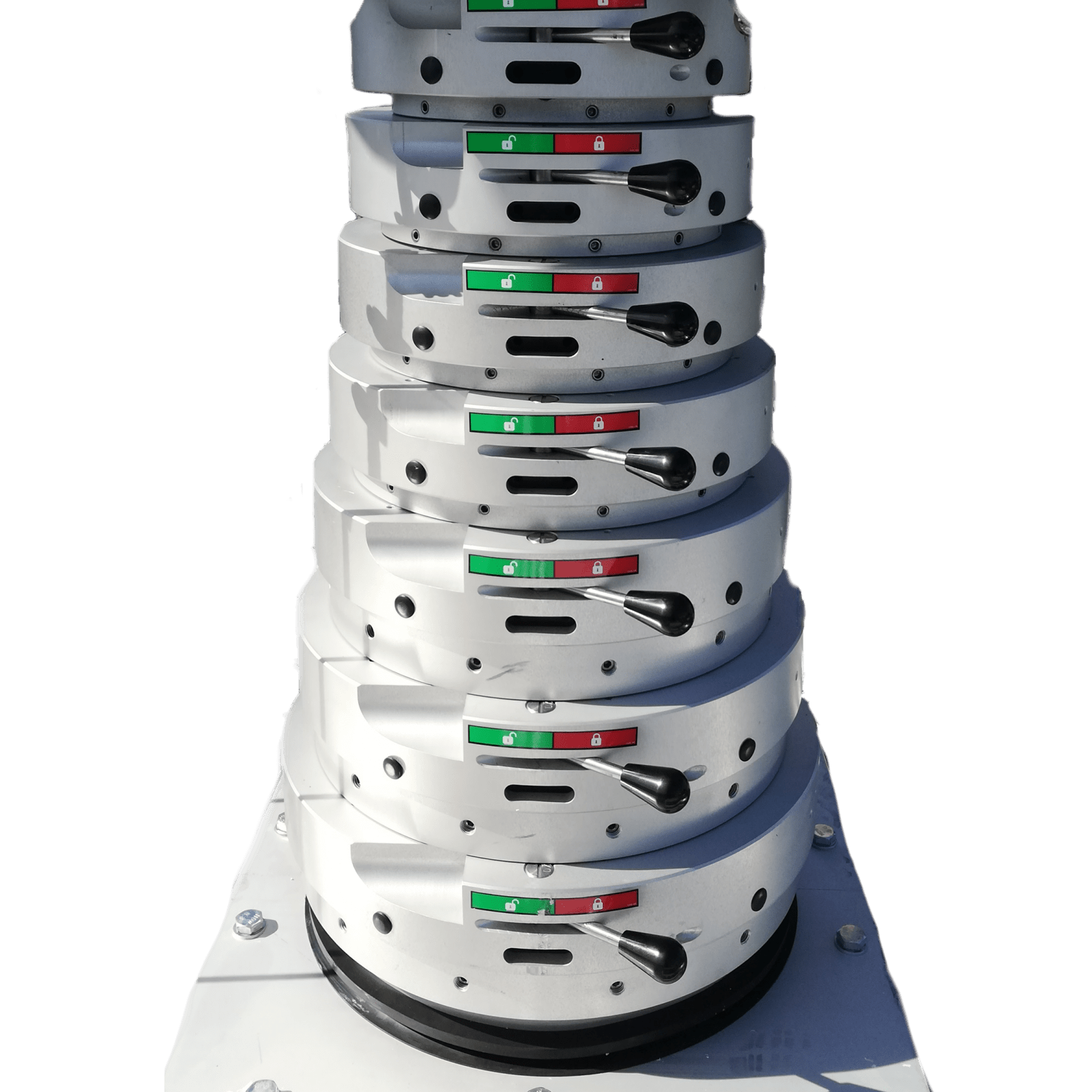 SUPER STEADY
The innovative mechanical locking system Super Steady Manual, is composed of locking levers which, once actuated, insert cams on the tubes, thus allowing complete locking without the risk of the tubes slipping under the action of vibrations.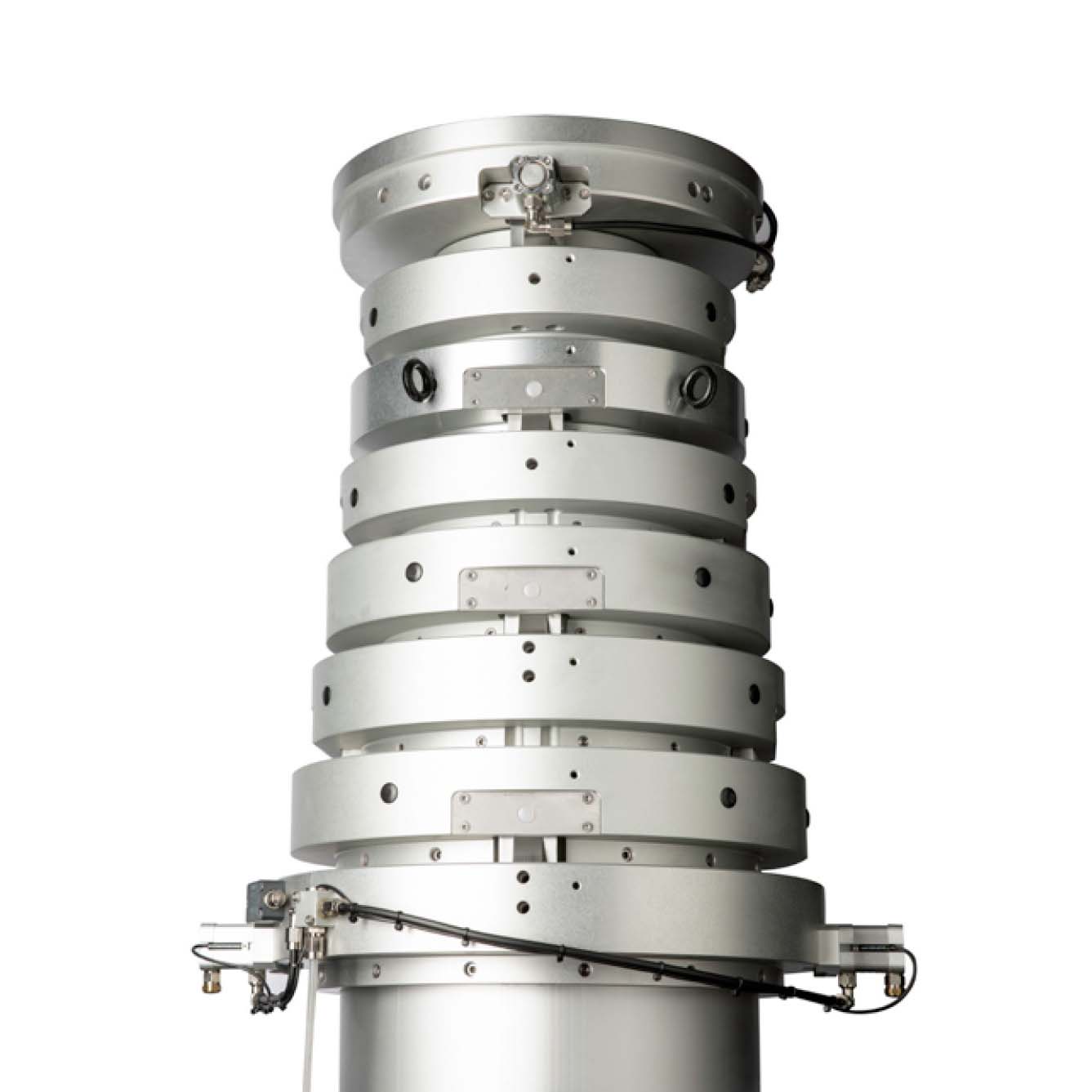 The Super mechanical locking system Steady Full Automatic, allows the same locking action as the Super Steady, but in Automatic mode. This avoids handling errors and allows operators to work in complete safety, away from moving tubes, and without the risk of forgetting to block the sections.
Discover our achievements in multiple fields of application