Accessories
Multiple options possible
Internal cables, electrical bases, potentiometer, tilt systems, tilt & rotation systems, independent 12V or 24V tilt systems, remote controls, electronic board & solenoid valve groups, compressors & pneumatic controls, anodizing and painting, cameras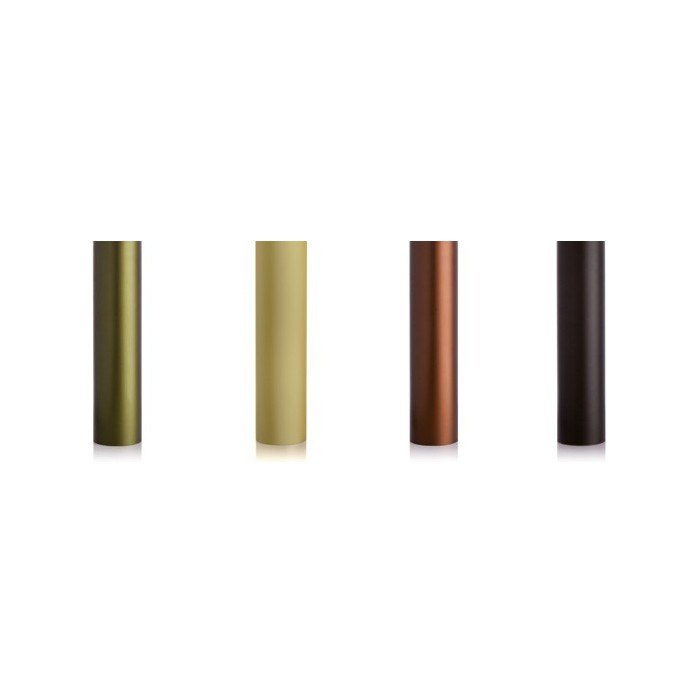 Painting & Personalization
The Fireco mast can be anodized and painted in different colours. In general, moving tubes are anodizeds and the mast is painted when retracted. The paint can be bright ou matt. Resistance to corrosion and wear. Possible engraving.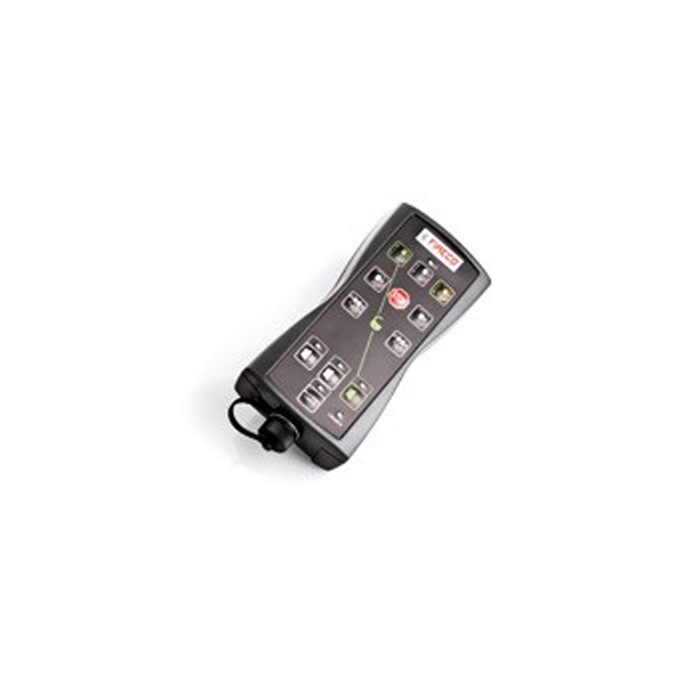 Remote Controls
Fireco offers a range of 10 models of remote controls for telescopic masts: from the simplest to the most complete solution. You will find a brief overview of the different types of remote controls we offer.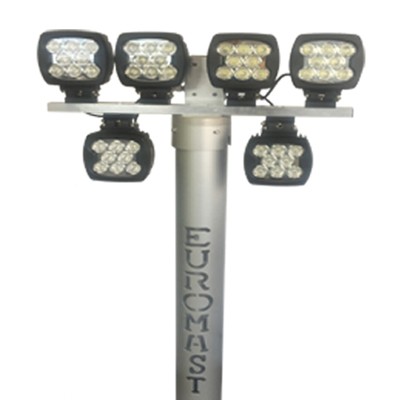 Lighting ramps
High-performance projectors intended for our employees in the fire, military and road sectors.
The ramps are customizable and made entirely by us according to the needs of each user.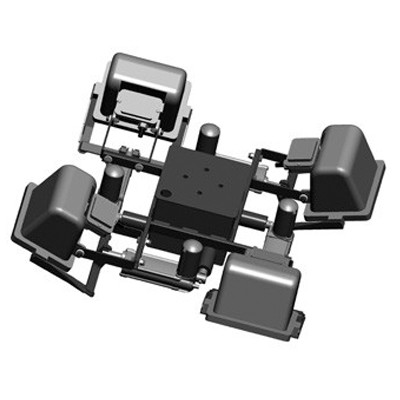 Tilt/rotate systems
The system is easy to use and reliable and allows the inclination of the lamps (or material) 335° and 365° rotation. We have manufactured many models to meet the different needs of our customers.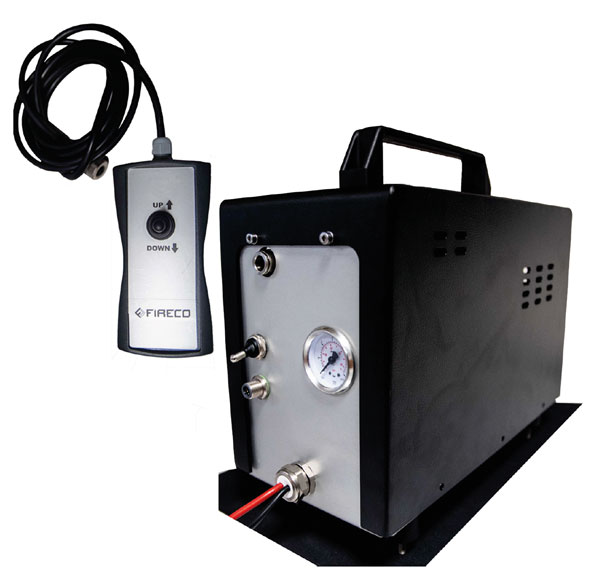 Fireco Air Compressor
STREAM 12 / 24 / 230V
Compact, Robust, Portable or fixed with pressure gauge. STREAM compressors are fitted with a pressure switch and non-return valve or with a wired remote control for raising/lowering the mast.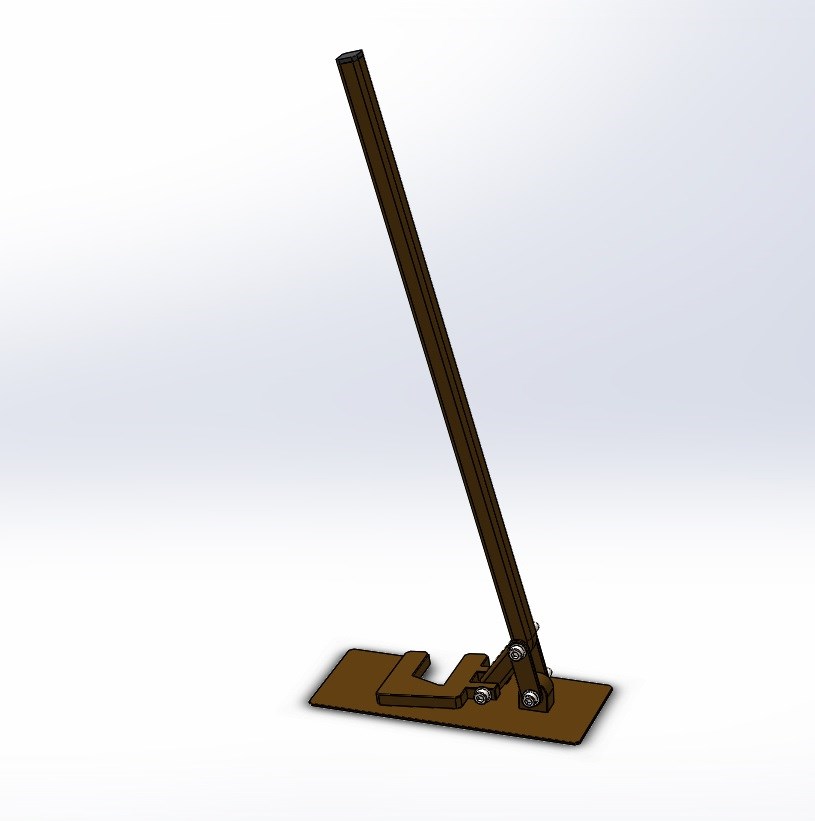 Easily remove your pegs at the end of your mission. This puller helps you pull out deeply planted stakes as easily as a needle. For posts up to 40mm in diameter.
• Material: Steel
• Treatment: Cataphoresis + Painting
• Weight: 4 kg
• Handle length: 700 mm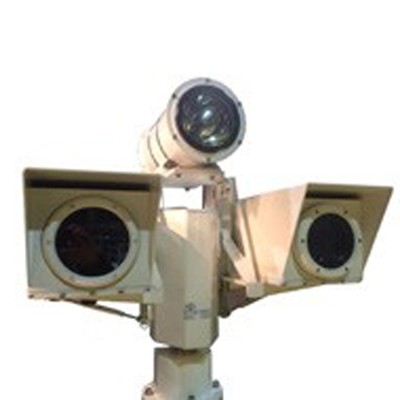 Camera
Motorized, robust and compact 2-axis mini orientation blocks for air or water use. Integrated monitoring sensors.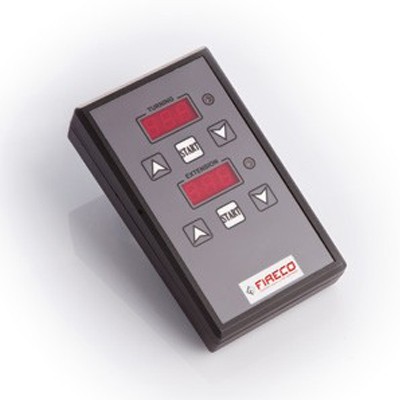 Potentiometer
PARTNER masts which have an electric rotating base can be equipped with a potentiometer and a remote control with display of the exact position of the rotating mast. The potentiometer is also used for accurate measurement of deployed height. This system allows the operator to vary the height and/or the angle of rotation.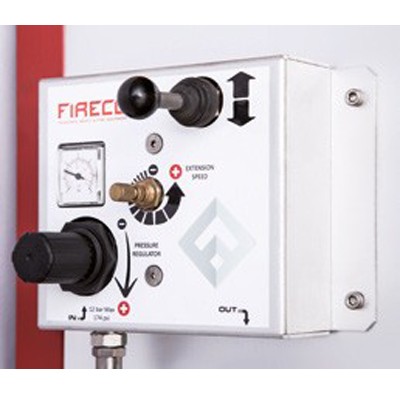 Pneumatic controls
The pneumatic control box has been designed for the extension and retraction of the mast and is necessary when using air from a vehicle, a compressed air cylinder or a compressor without pressure control.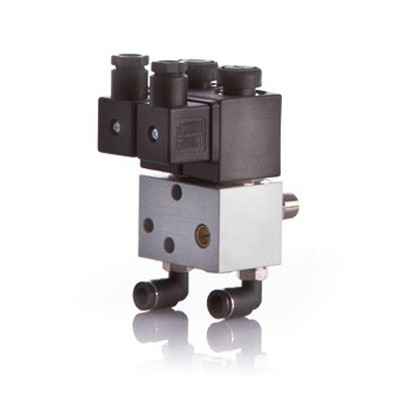 Solenoid Valve Group
Solenoid valve groups
& Electrical boards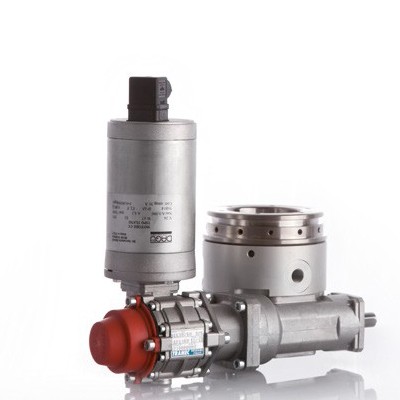 Internal Cables & Electrical Base
Fireco's PARTNER telescopic masts
can be fitted with a 12V or 24V electric rotating base. The system is controlled by a
remote control and has a manual rotary system in case of emergency.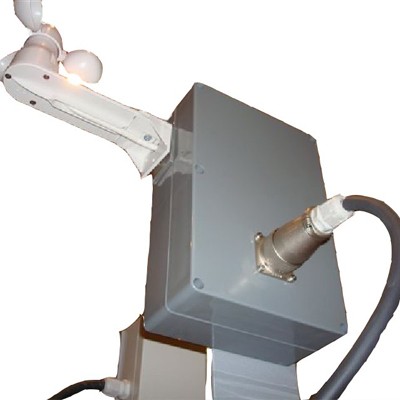 Guardian sensory security system.
To protect the mast and the equipment at the head from impacts that could damage them, the Guardian system allows the automatic retraction of the mast thanks to special sensors.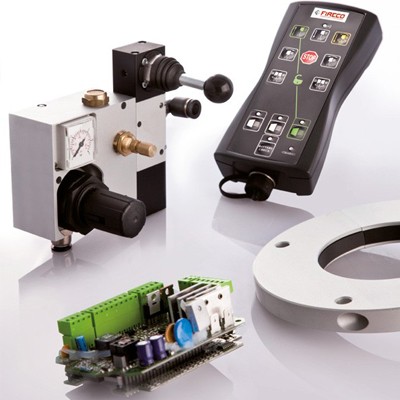 Other materials
Protection & transport covers
roof crossing
gasket kit
Pumps
Grease
keys
...