KANGAROO

Portable lighting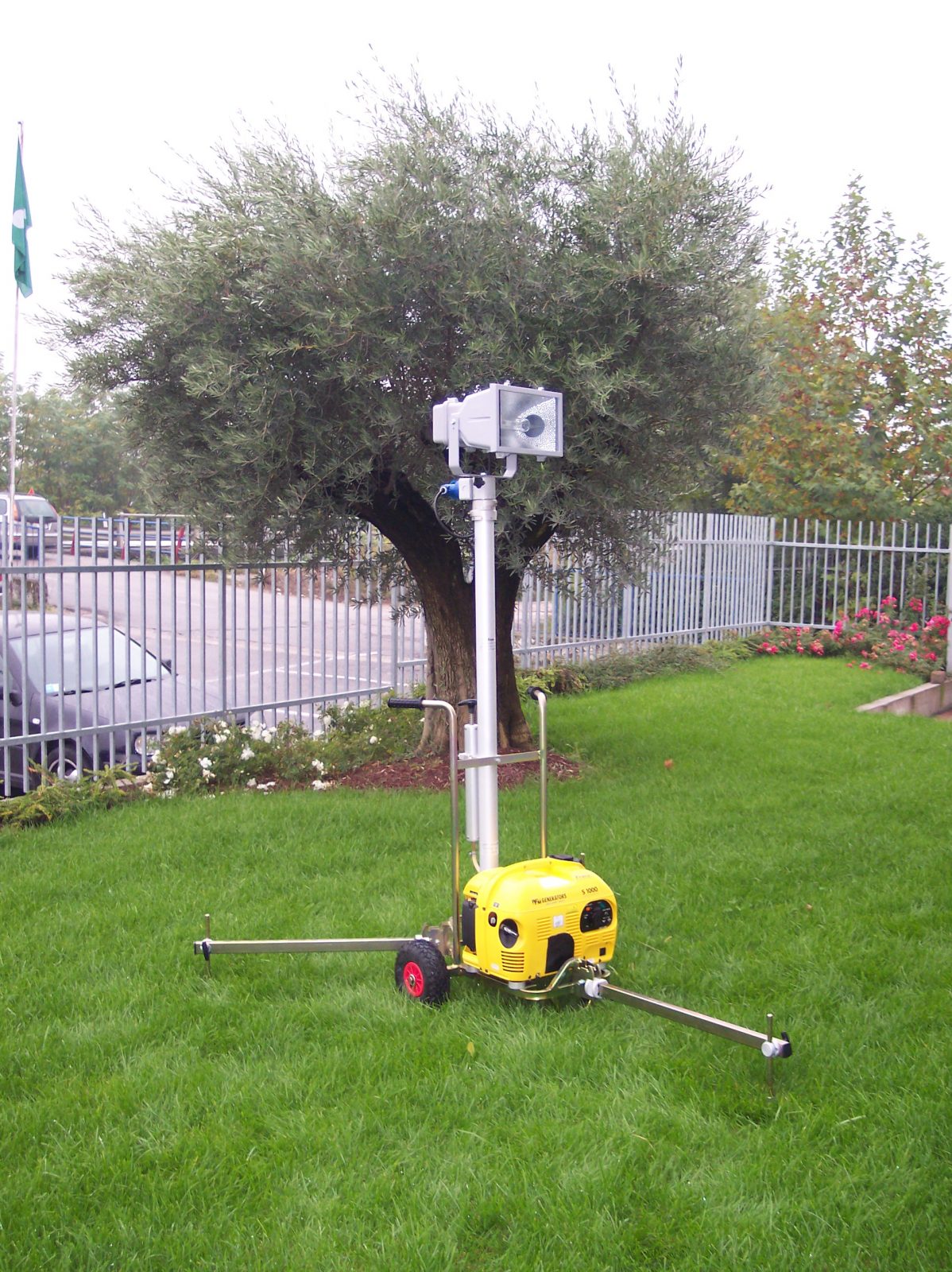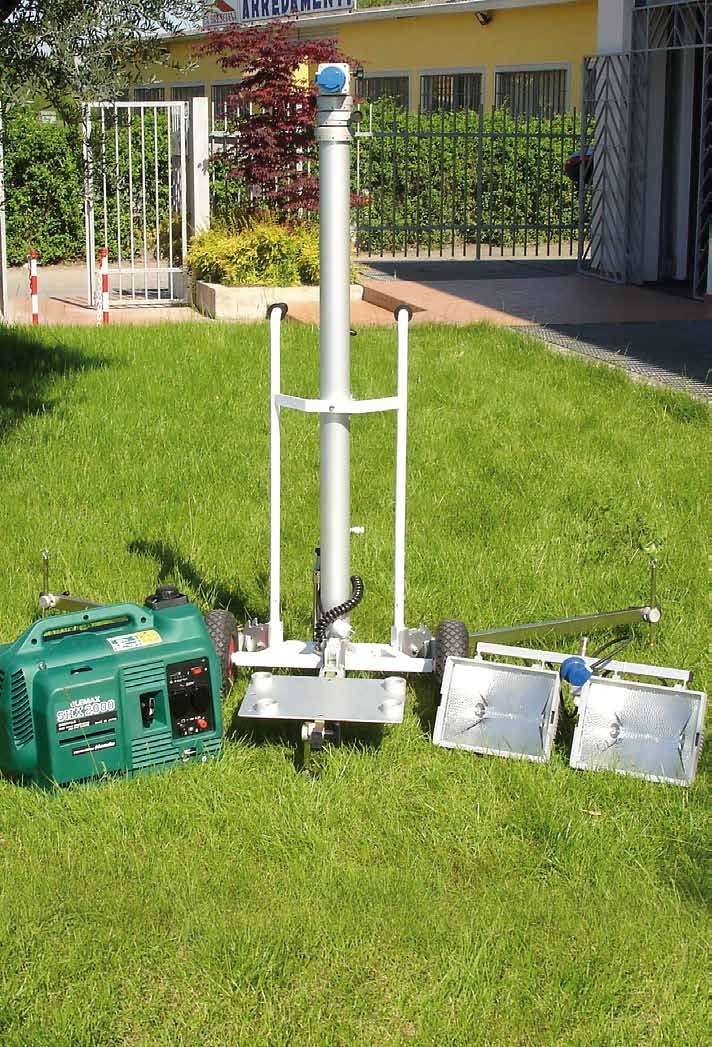 Features
From 4 to 4.5m
---
This range of emergency lighting consists of a complete portable lighting system with sturdy 260mm diameter wheels, adjustable feet and a mounting base for the generator.
Three mast types make up the series KANGAROO: The STAR mast uses external cable connectors for the lights, while the ENTRY and SUPER ENTRY masts have internal wiring. The ENTRY and SUPER ENTRY masts also have connectors at the top and bottom of the masts for quick connection to the generator.
All KANGAROO models have a standard height of 4 meters giving wide-angle lighting These systems are deployed using a hand pump (supplied).

Weight: between 25 and 30kg
Manual inflator
Generator
With or without internal cable
Locking the height position
Several lighting fixtures possible:
---

Lighting
This lighting unit is ideal for emergency services, maintenance services, construction sites, etc.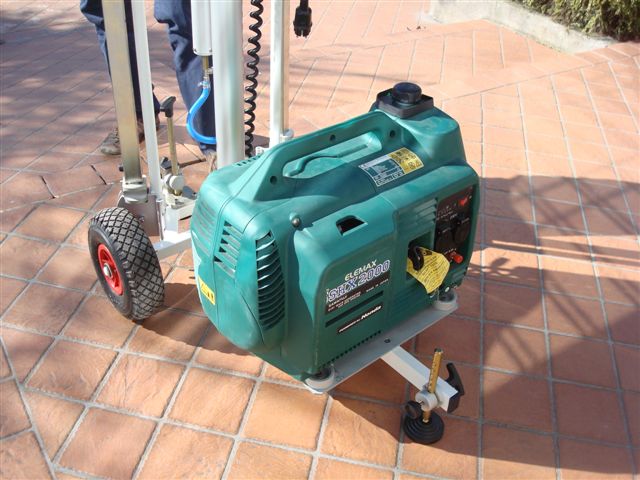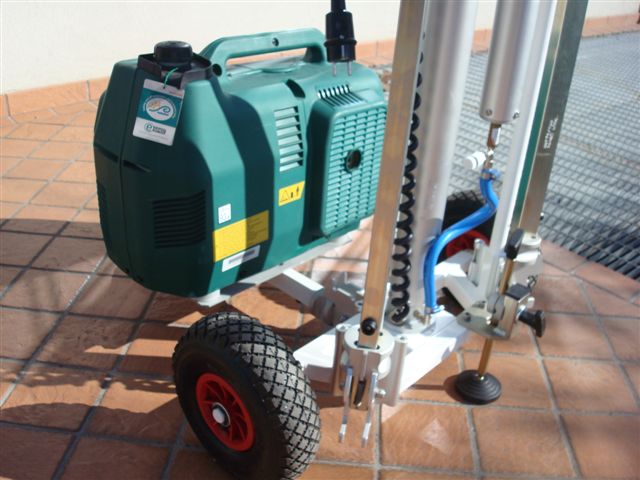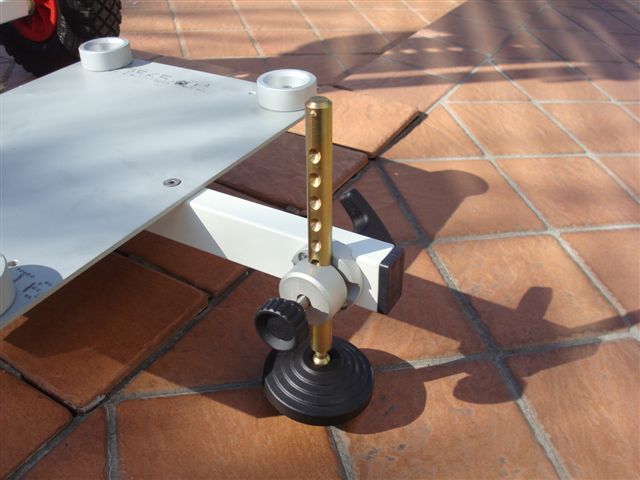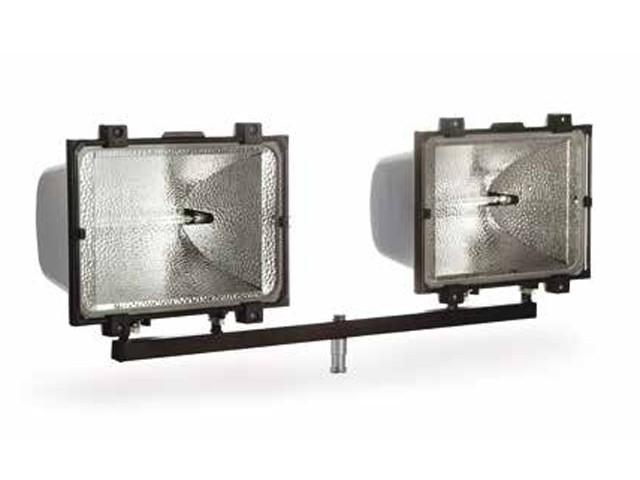 VARIOUS PROJECTORS POSSIBLE
(Consult us)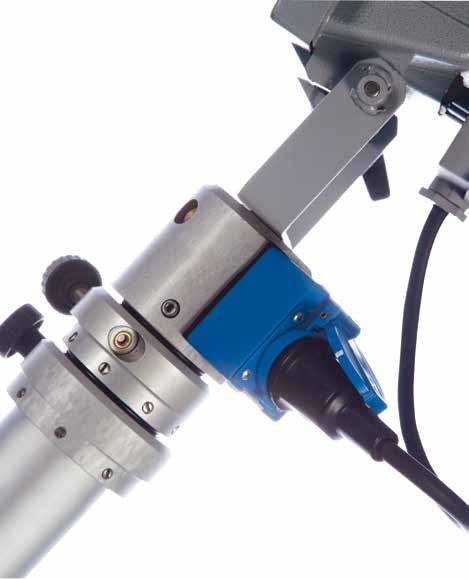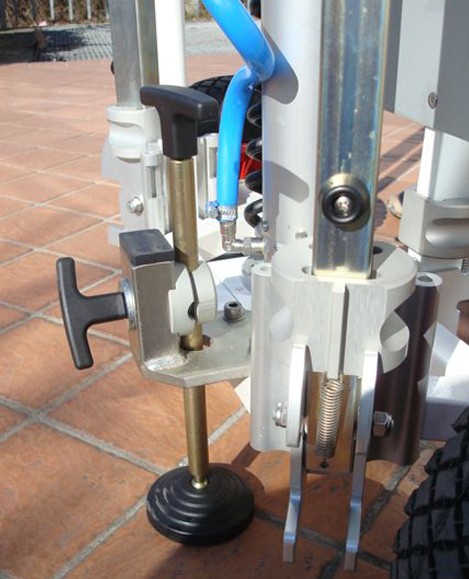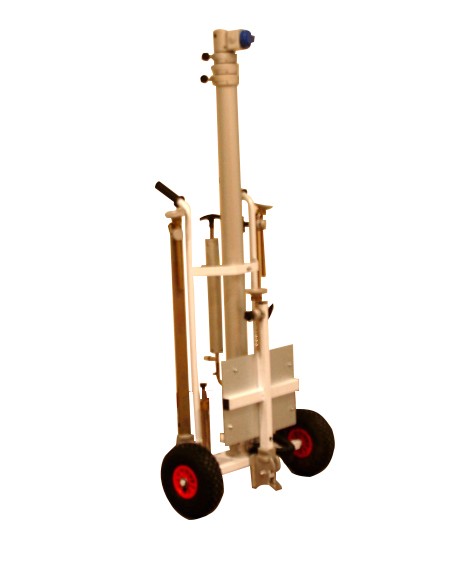 COMPLETE SYSTEM FOLDED UP
Want to know more ?
If we haven't answered all of your questions, please feel free to drop us a line anytime.